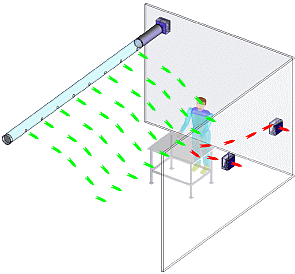 Exhaust Fans & Controls
1. What is it?
Fans for air make up and exhaust are quite often a difficult product to find when designing a simple ducted local exhaust system.
Here we offer a variety of "LEV" (Local Exhaust & Ventilation) fans specifically designed to meet the demands of such systems.
These Fans are able to handle specific applications such as:
Corrosive Fumes
Abrasive Dusts
Proper Flow and Static Pressure for a particular application.
Please feel free to contact one of our System Design Technicians for help in selecting the right fan for your application.
3. Will it make my workplace safer?
Our extraction systems, when correctly configured, will work for years without issue, and will greatly improve the air quality of your facility. We have sales engineers ready to answer your questions to ensure you get the product you need.
4. Suitable industries & environments
5. Available models and variants
For a list of available models, check out our catalog below.
6. Preventing the spread of airborne fumes & chemicals
In the year 2000, unintentional poisonings caused 300 000 deaths. One of the reasons for this is that industrial workers are exposed to a variety of health hazards every day. This puts them at risk of becoming sick, ill, and disabled for life.
It is our mission to reduce that figure, but only if the right equipment is used and configured properly. As part of our comprehensive customer service, we are dedicated to making the logistics of those questions as straightforward and coherent as possible, and as such will collaborate with you to ensure the best extraction system for your workers, from accessibility to reliability to longevity.
You can read more about the risks and preventions of fume extraction below:
OSHA
WHO
13-003
P-Max - Exhaust Fan & Control
The P-Max fan is designed to be a direct mount to extraction arms and hose reels. These fans are a good solution where space is limited due to their compact design. Depending on fan housings and motors, these fans boast flow rates anywhere from
200 - 2,300 CFM.
P-Max© "Local Exhaust" fans are recommended for applications involving fumes, smoke and light dust. Suitable for direct mounting to a mounting bracket, most extraction arms, filter units, hose reels and simple hose drops.
These fans are versatile in the sense that they can be used for many applications. With good durability and construction, these fans can take on the toughest tasks required of them with ease.
Possible mounting configurations for these fans are atop hose reels and hose drops, directly mounting to a bracket or extraction arm, and most filter units. All Lev-Co P-max fans come in a standard configuration of clockwise rotation/top horizontal discharge. For alternate discharges, please indicate on your purchase order and approved submittal drawings. Alternate rotation is not available.
Main Options:
Numerous Motor Options
Fan Mounting Options
Sound Attenuation
Pressure Gauges
Hose Connectors and Fittings
Variable Frequency Drives
Fan Control Panel with Timer
Duct Systems
13-015
BI Direct Drive - Exhaust Fans & Control
BI Direct Drive fans are suitable for solutions requiring very powerful extraction. Due to the configurable nature of these fans, the flow rates can range from
1,000 - 21,000 CFM
, depending on the motor and fan housing selected.
Direct Drive Fans, Arr. #4 c/w punched flanged outlet and motor. Motors are TEFC E-Pact 230-460V/575-600V/3/60/-3500 RPM. Wheels are heavy gauge, single thickness, self-cleaning, dynamically balanced to ANSI S2.19-1989 specifications for smooth operation. Inlet and supporting bracket accessories are also available.
All Lev-Co BI fans come in a standard configuration of Clockwise rotation/Up-blast discharge. Alternate discharges can be adjusted by the installing contractor.
Due to the size of these units, mounting is typically on the floor, on legs, or a stand.
Main Options:
Numerous Motor Options
Mounting Solutions
Spark Resistance
Variable Frequency Drives
BI Drain
Quick Access Inspection Door
No-Loss Stack
13-101
FB Series - Exhaust Fan & Control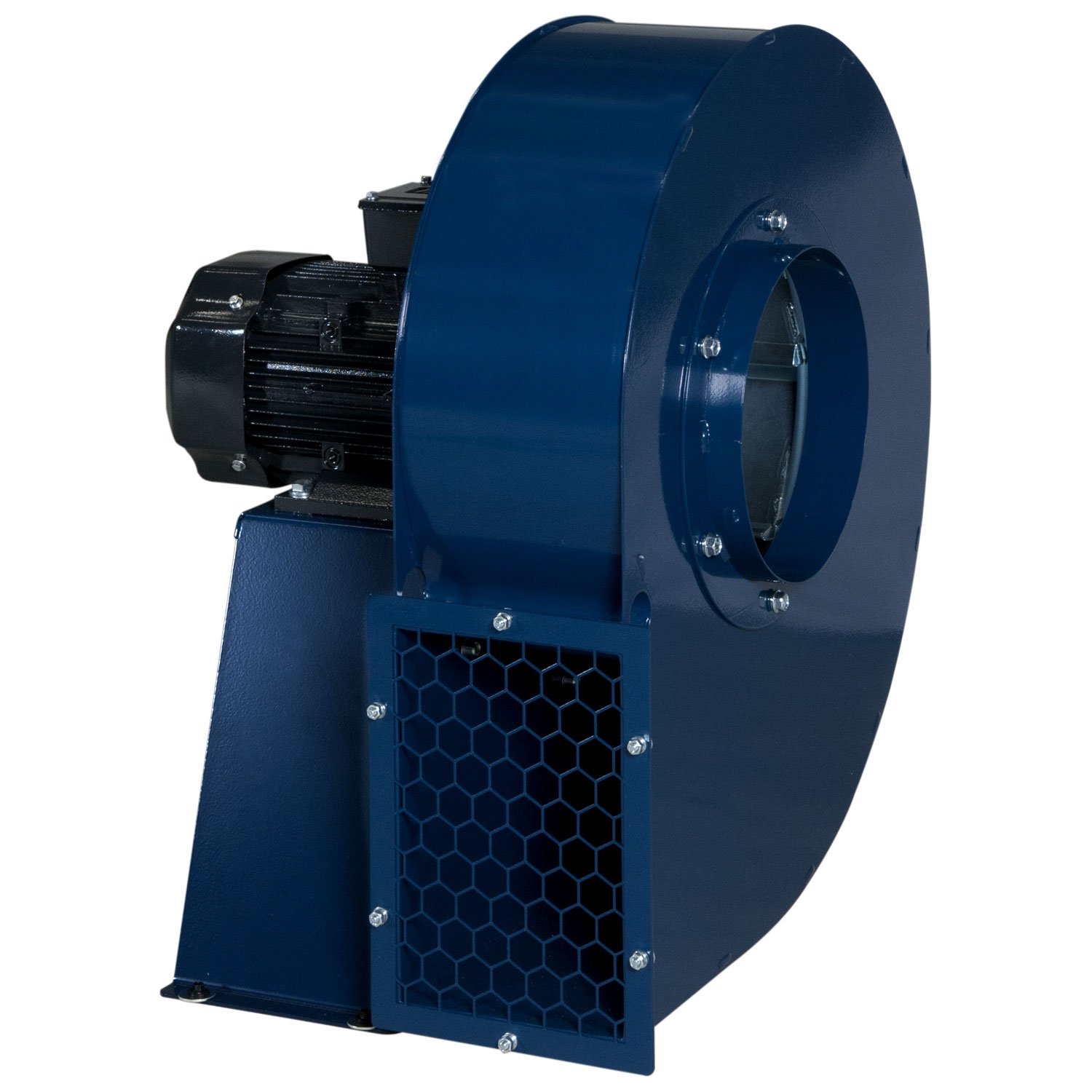 The FB Series fans feature a wide range of radial fans for the extraction of gases, smoke, and small particles. Depending on fan and motor options, the flow rates range anywhere from
200 CFM up to 8000 CFM.
The FB Series fans offer a wide range of options for size and power, making them a smart choice for any job ranging from light to heavy demand.
The FB series fans feature a radial design for the evacuation of gases, smoke and low-weight particles. The fans boast high levels of quality and operational reliability. All fans undergo inspection and test operation before leaving the factory.
These fans offer great versatility in terms of configurations as they can be mounted on the floor, and suspended in the air, both inside and outside of a building. Outdoor options allow for mounting on exterior walls or roofs.
Main Options:
Various Motor Options
Variable Frequency Drives
Vibration Dampers
Attachments
001 - Equipment Specification and Dimension Drawings: