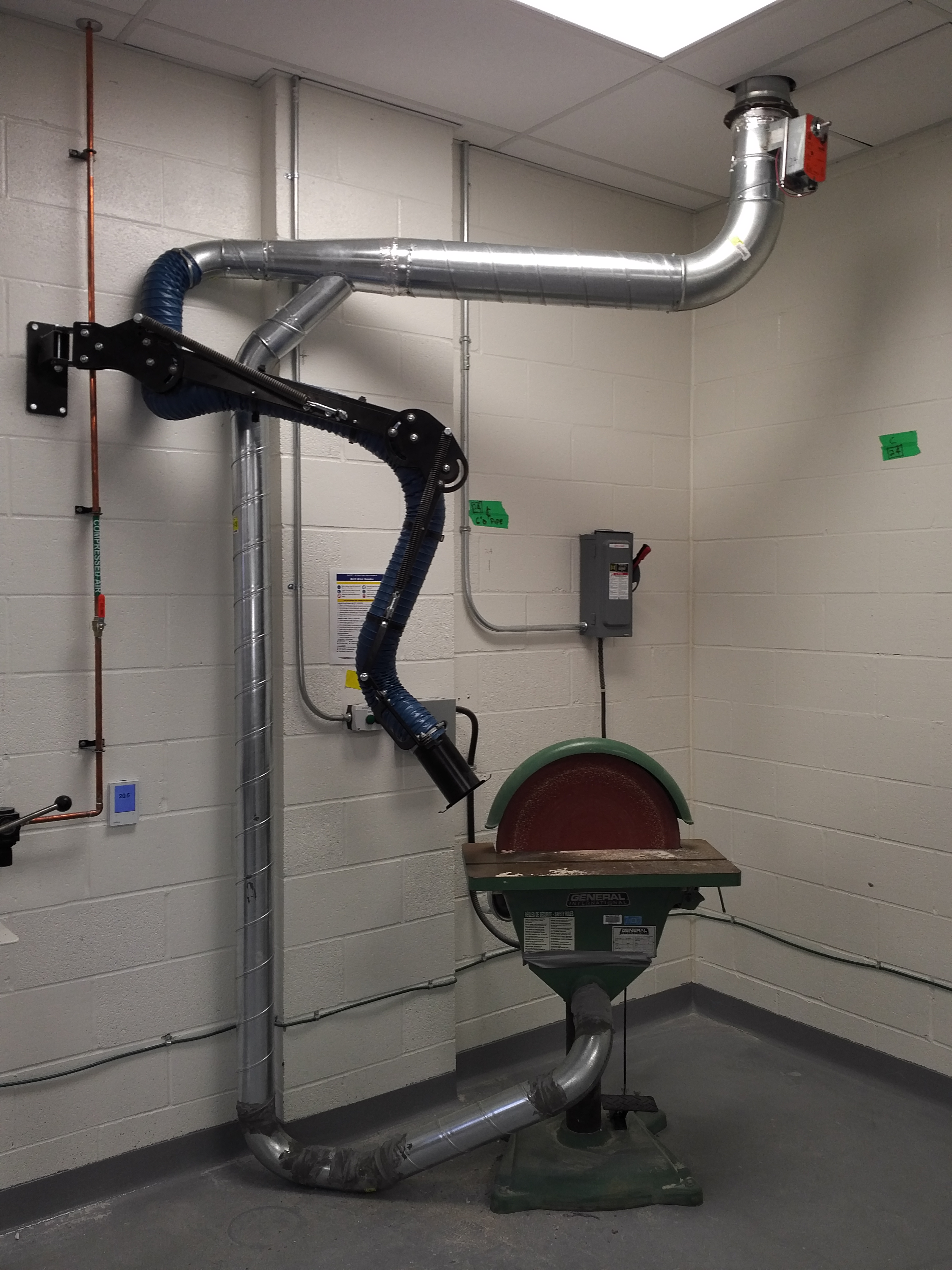 Manual Buffing and Polishing
LEV-CO TIP: Do not mix ferrous and non-ferrous metals in the same exhaust system.
For further support, please contact us directly at 1-888-862-5356.
Per Work Station Filter Units
Per Station Dust Collectors such as these are ideal for 'Cell Based' manufacturing and work stations. Most of these solutions are based upon self-cleaning filter cleaning systems to reduce filter costs.Water based systems are also available for certain explosive and flammable applications
Some important points to consider when purchasing:
What is the Total Flow Rate? (How many CFM's are needed to capture the contaminants)
What is the exact resistance (filter and capture device losses) required for the fan to overcome?
Do I have enough filter media in the collector?(Air to cloth ratio)
Will it stand up to your environment (Eg: is it made from Plastic or Steel?)
Filter cleaning: Does the filter cleaning system really work in your application?
What will be my filter, maintenance and energy costs per year?
Are there any tertiary risks such as fire, explosion, etc, that I need to consider?
For more info, please see the products and associated documentation listed below.
Portable Dust & Fume Filter Units. Quite often "Clean Air" solutions are required throughout a work place. These units can be easily moved from location to location with ease while capturing dust and fumes where needed.
Various Options in Filtering Systems Available:
Washable Filters
Cleanable Filters
Self-Cleaning Systems
Throw Away Filters
All Units equipped with fan/motor assemblies to ensure adequate extraction at all times
For more info, please see the products and associated documentation listed below.